Overview
If you're in the market for a new monitor, then this Samsung SF350 is a great option. This new offering from Samsung is packed with features like a PLS panel and an extra wide viewing angle. This contributes to its contemporary aesthetics, allowing it to blend well in any setting. It has a super slim design that is two times thinner than a standard Samsung monitor.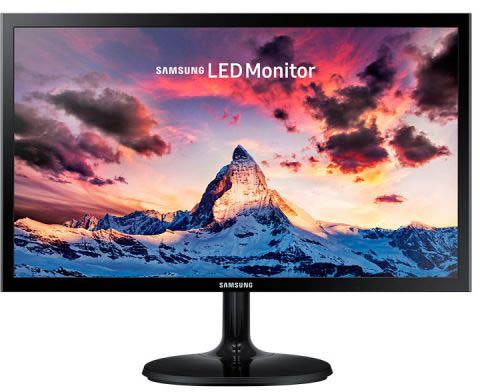 Display Screen
This product has a flat display of 47 cm and has a screen size class of 19. The active screen size is 40.98(H) x 23.04(V). It has a typical brightness of 250cd/m2, an aspect ratio is 16:09 and it has a PLS panel type. One of the highlights of the product is its 16.7 colour support with a colour gamut (NTSC 1976) of 72 percent.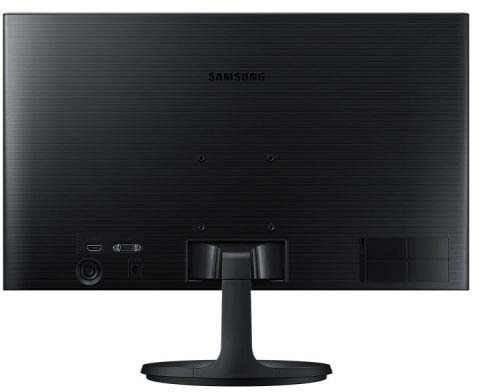 Resolution
The Samsung SF350 is an LED monitor with a resolution of 1366 x 768 and a response time of 14 ms and a refresh rate of 60Hz. Its general features include the Samsung MagicBright and the Samsung MagicUpscale. It has a flicker-free mode and also a Game Mode. It has an EcoSaving Plus feature to save on power consumption. This feature adjusts the brightness of the display based on the luminescence of screen blacks. It can reduce the consumption of energy by up to 10%.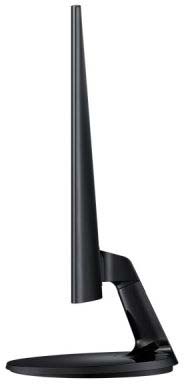 Tilt Adjustability
The Samsung SF350 comes with a convenient, extra wide viewing angle of 178 degrees. This is applicable both horizontally and vertically, giving you a clear picture no matter where you're sitting.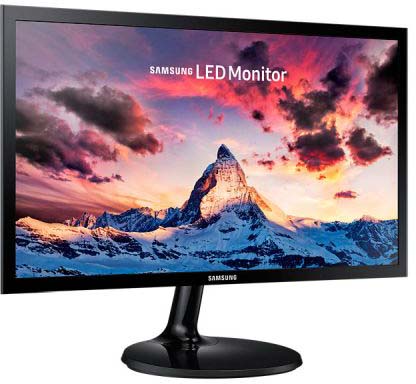 Design
This monitor has a Super Slim display of 10 mm that has been described to be as thin as a ballpoint pen. It is accented by a horizontal patterning on the rear panel, adding to its contemporary aesthetics. It stands on a simple, circular stand, it can also be wall-mounted.