This AOC 60.96 cm E2450SWH Full HD Monitor brought to you by AOC will take you to a whole new level of viewing experience. Enjoy a spectacular experience of real life like images with the amazing technology. The operations will smooth and seamless. With such powerful features you will be able to enjoy quality time at home itself along with family and friends. The sleek and compact design makes it easy to mount.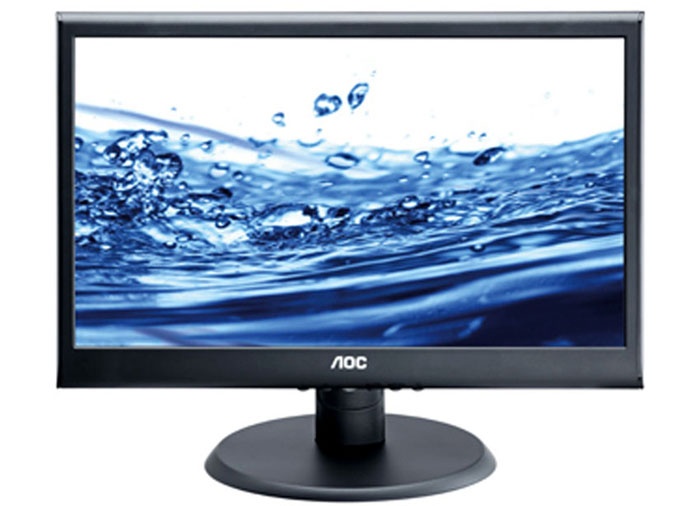 Display Screen
You can now access and enjoy the stunning quality of picture on the 60.96 cm LED Backlight LCD Display in astonishing Full HD. The images are crisper and sharper, that will maximize your enjoyment. It will provide the perfect set up for your house. The cabinet colour is black that will work well with all shades of backgrounds.
Full HD
The video quality offered is in full HD and the resolution offered is 1920 x 1080 pixels. You are sure to enjoy unmatched clarity with the full HD display in 16.7 million colours. The Contrast Ratio is 1000:01:00, 12000000:1 (Dynamic). The response time is 2 ms and pixel pitch is 0.217 mm.
Tilt Adjustability
You can adjust the set up as per your convenience and view it from any corner of the house without compromising on the picture quality. It has vertical viewing angle of 160 degrees (2D) and horizontal viewing angle of 170 degrees (2D).
Connectivity Ports and other features
It has VGA, DVI and HDMI connectivity. The features of this AOC 60.96 cm E2450SWH Full HD Monitor will keep you occupied all day long and you will never want to step out of your house. It can be operated in sixteen different languages. The system requirements are Windows 8 and Windows 8.1.