Overview
Get ready to experience new levels of sound and colors with the AOC e1670Sw LED Monitor. The monitor is an ultra slim monitor with display's ultra-narrow bezel, for a borderless appearance that is ideally suited for use in dual monitor or multiple monitor setups. This sleek display features an IPS (In-Plane Switching) panel, a superior type of screen that offers consistent image appearance, higher definition, better color accuracy and greater light transmission from all viewing positions. The monitor comes with HDMI, HDMI with MHL for Android smartphones, VGA, and Display Port connectivity, all available in one monitor which will take your experiences with monitors to a whole new level. This monitor comes with a great warranty of 3 years. And, not just that, you can get your own monitor at your doorstep at a reasonable price with Snapdeal.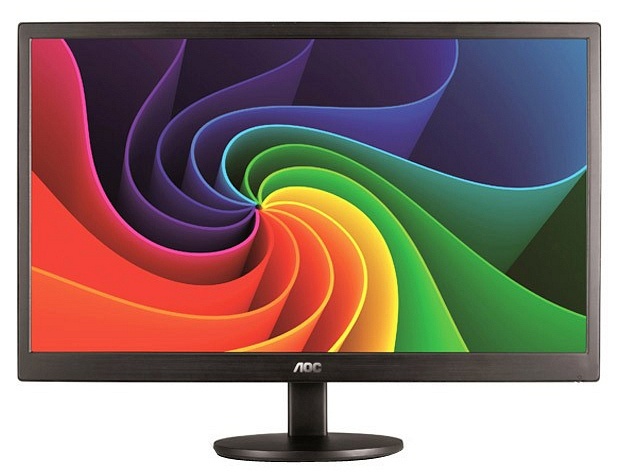 Display Screen
This monitor features an incredible viewable screen. You can play games or watch movies without seeing any drag. The ultra-slim monitor can also be detached from the stand and be wall-mounted with the VESA Wall Mount Compliant features. It is also equipped with an Audio Jack and an amazing pixel pitch which will have the sound reverberating in your ears.
Full HD
This amazing monitor has an enviable full HD. It can be viewed at an angle of 178 degrees horizontally or vertically. It is also equipped with a native resolution of 1920x1080. It also boasts of a contrast ratio of 1000:1 and a 20,000,000:1 dynamic contrast ratio and response time of 5ms.
IPS Panel
This digitally smart Monitor comes with an in-plane switching type of panel. This means that you have a display that has a built-in temperature control that adjusts to light and heat eliminating dark or blackened areas of your monitor resulting in a great monitor experience for you.
Tilt Adjustability
Whatever you do, be it playing, collaborating or working: the screen's deep, easy-to-adjust recline and a 178-degree viewing angle means you can do it comfortably. Watch the way you want to. You can leave it on the stand, or attach it to your favorite VESA swivel arm or wall mount. It is flexible, indeed.
Connectivity Ports
This monitor features multimedia connectivity with VGA, HDMI, HDMI with MHL and Display Port inputs. So be it listening to music or gaming or watching a movie, it's going to be an amazing sound experience.